Brief Introduction of Plastic Raschig Ring
Before the invention of the tower packing shape by Frederick Raschig in 1914, plastic raschig ring is the most early-developed product in random packing. Plastic Rachig Ring has a simple shape with equal length at its diameter and height. It provide a large surface area within the volume of the column for interaction between liquid and gas or vapour.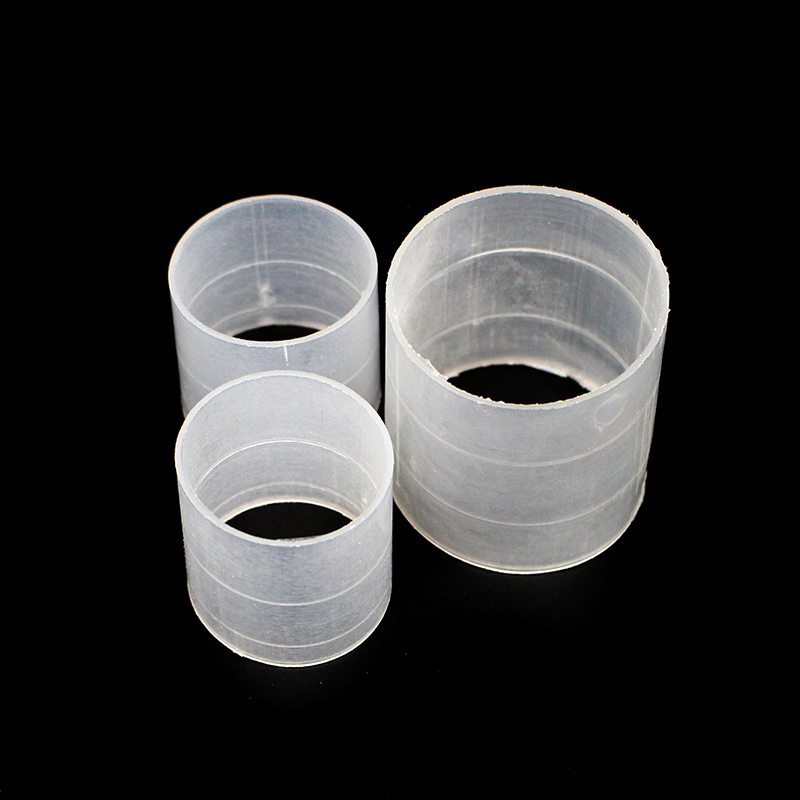 The invention of the Raschig Ring gave the packed column consistency and dependability. Raschig Rings significantly improved the operating characteristics of the column, enabling the performance of the packed column to be duplicated in a second column of equal size.
Plastic raschig ring is the first generation tower packing. It is very popular in raschig rings field. Their surface is 30% larger than that of cylinders and balls.
Feature:
High void ratio, low pressure drop, low mass-transfer unit height, high flooding point, uniform gas-liquid contact, small specific gravity, high efficiency of mass transfer,large flux, good corrosion resistance, economical, good anti-impaction capability, energy saving, low operation cost and easy to be load and unload.
Application:
Applied in petroleum and chemical, alkali chloride, gas and environmental protection industries with max. temperature of 280°;
Applied in degassing, stripping and distillation processes;
Applied in the absorption operation of desulfurization, decarbonization, nitric acid, nitrate;
Applied in various packed towers, such as drying tower, absorption tower, regeneration tower and washing tower;
ethylene extraction columns;
mass-transfer columns separation devices;
carbon dioxide and hydrogen sulphide adsorbers and flash tower;
liquid extractors;
carbon monoxide converters;
dimethyl terephthalate running column;
NH3 extraction devices;
petrochemical and medical equipment.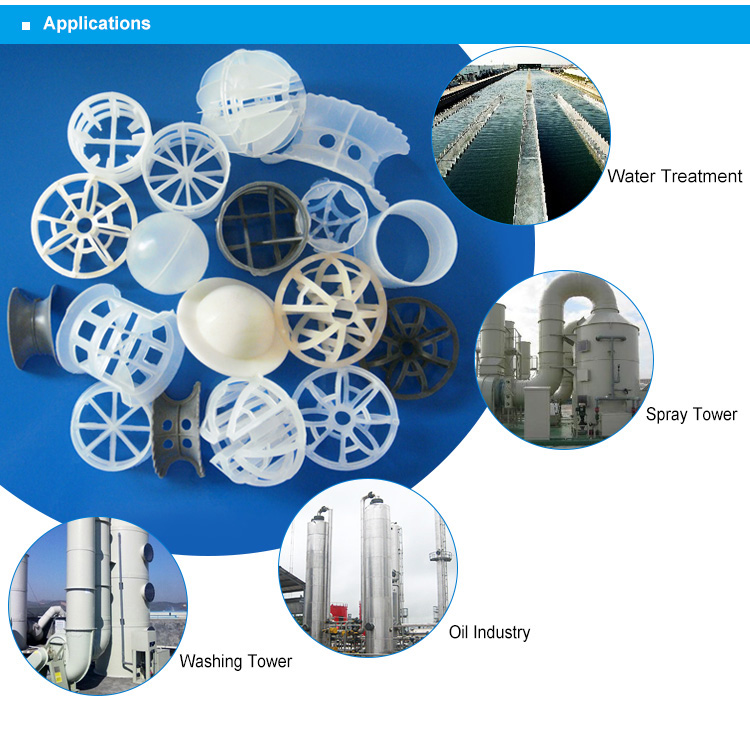 Physical & Chemical Properties:
Plastic tower packing can be made from heat resistant and chemical corrosion resistant plastics, including polyethylene (PE), polypropylene (PP), reinforced polypropylene (RPP), polyvinyl chloride (PVC), chlorinated polyvinyl chloride (CPVC), polyvinylidene fluoride (PVDF) and Polytetrafluoroethylene (PTFE). The temperature in media ranges from 60 Degree C to 280 Degree C.
If any interest or demand, please free to contact us. More information will sent on request.
E: info@xintaokeji.com
https://xintaokeji.com/