Brief Introduction of Metal Raschig Ring
Metal raschig ring is a kind of raschig ring packing.The design of the Raschig ring was invented by Friedrich Raschig and patented in 1914. It has equivalent diameter and height. This type raschig ring is mainly made from carbon steel or stainless. Other materials can be customized according to your needs. Due to its large flux and low resistance, metal raschig ring performs well in gas-liquid distribution. Compared with plastic raschig ring, metal raschig ring has higher strength and better stiffness. Although metal raschig ring has the same shape as metal pall ring, the latter's mass transfer efficiency and handling capacity are much better.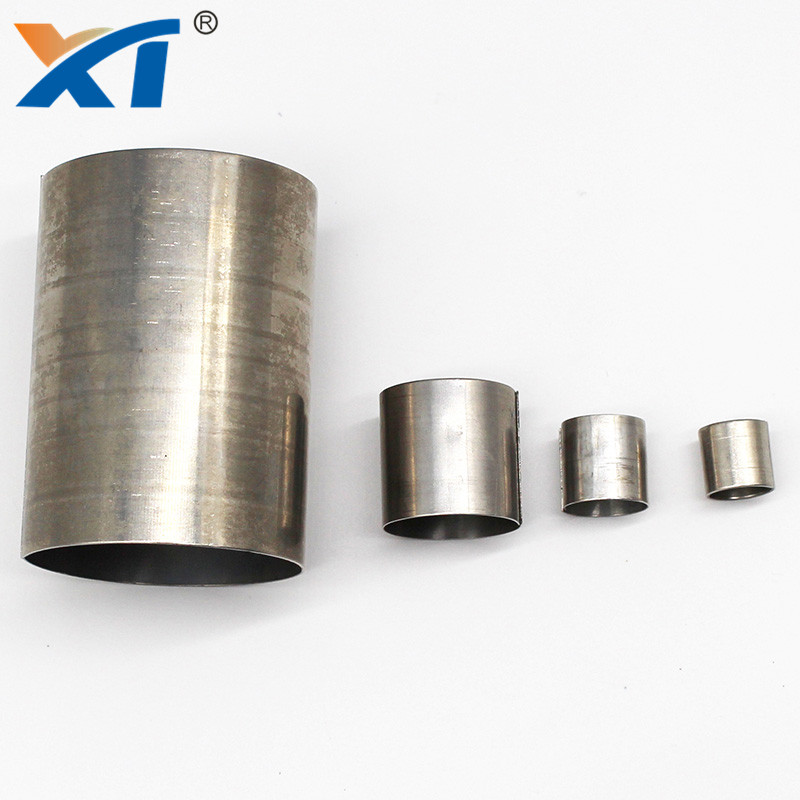 Material: carbon steel; SS 304, SS 304L, SS 410, SS 316, SS 316L.
Features:
Simple structure.
Large flux.
Large void rate.
High crushing strength.
Good acid resistance.
Wide mass transfer applications.
Cost-effective.
Applications:
Used in petrochemical engineering for catalyst support.
Used in water treatment for separation and desorption.
Used in petrochemical industry for distillation and extraction.
Applied in refineries, petrochemical industries, combustion plants and chemical industries.
Applied in gas processing and heat transfer applications.
Applied in deethanizer, demethanizers and quench towers.
Distilled Spirits manufacturing
Chemical tower operations
Ethanol production
Absorbers/Strippers
Pollution control scrubbers
Mass transfer
Liquid extraction
For more details, please do not hesitate to email us or call us at any time.
E: info@xintaokeji.com