XINTAO Metal Tower Packing
The tower packing should make the gas-liquid contact surface large, the mass transfer coefficient high, and the flux large and the resistance small. Therefore, the packing layer is required to have high porosity, large specific surface area, good surface wetting performance, and is structurally beneficial. The two phases are in close contact, promoting turbulence. The manufacturing material must have corrosion resistance to the processed material and a certain mechanical strength, so that the bottom of the packing layer will not be broken or deformed due to pressure.
XINTAO Metal Tower Packing including Random Packing and Structured Packing.
Stainless Steel 316 304 and Carbon Steel are the first choice of most industrial towers. Aluminum, Titanium and Copper material also widely used as well.
Random Packing: Pall Ring, Raschig Ring, Intalox Saddles, Super Raschig Ring, Cascade Mini Ring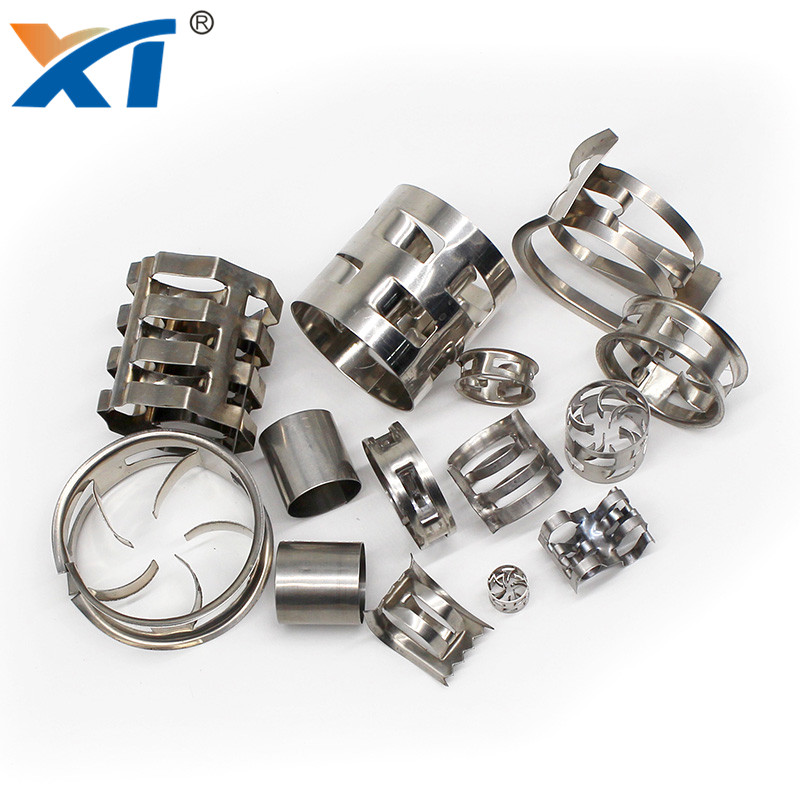 Structured Packing: Wire Gauze structured packing, Perforated Plate Corrugated packing, Demister, Mist Eliminator, Baffle, Distributor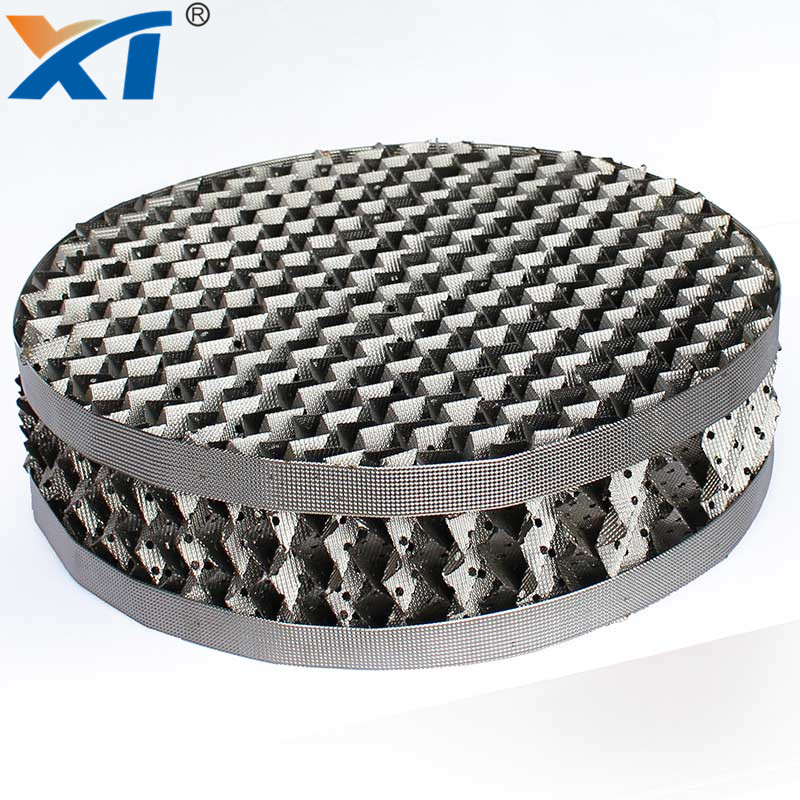 As such packings can make the gas-liquid or liquid-liquid two phases in close contact to achieve the purpose of interphase mass transfer and heat transfer, thus they are widely used in the industrial of rectification, absorption, desorption and extraction.
May we know about your application? XINTAO will offer the best solution for you.
Warm welcome your inquiry.
E: info@xintaokeji.com
www.xintaokeji.com