What is Zirconium Oxide Grinding Balll and what is the Application?
Zirconium Oxide Grinding media is the most durable and efficient media for ball milling and attrition milling of ceramic materials. Zirconium grinding media provides a virtually contamination-free ball milling solution for a variety of industries.
Advantages of Zirconium Grinding Media
1. Ultra low wear loss as a result of the transformation-toughening mechanism unique to the yttria stabilized zirconia (YSZ) material system.
2. Higher grinding efficiency and reduced grinding time due to zirconia's higher density (compared with alumina and glass).
3. Most durable grinding material, reducing operational cost in the long run. Wear rate substantially lower than Al2O3, CeO2-ZrO2, and MgO-ZrO2 grinding media.
4. Suitable for high velocity operations and wet grinding operations.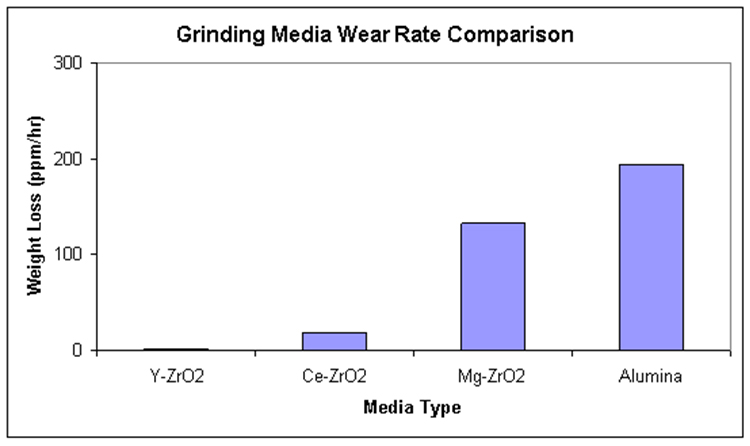 Applications of Zirconium Grinding Media
Iron- and chrome-based magnetic materials (for audio/video recording tapes) and other magnetic materials.
Electronic-grade ceramics (ferroelectric, piezoelectric, dielectric, capacitors, sensors, etc.), advanced structural ceramics, and other ceramic ingredients.
Nanostructured and superfine powders.
Toner materials for photocopiers and laser printers.
Inks, dyes, paint, and other pigments.
Pharmaceutical, food, chemical, and textile applications.
Lab milling operations demanding minimized contamination from milling media.
Criteria in Selecting Size of Zirconium Grinding Media
1. Larger-sized media are more efficient in breaking up large particles.
2. Smaller media are more efficient in milling smaller particles because of higher effective contact area.
3. Larger media sizes are favored in many conventional ball mills. Smaller sizes are more appropriate for attritors. For example, 5mm media are used in many attrition mill applications, whereas 10-15 mm may be a good start for a lab ball mill. For small-media mills, media sizes are typically smaller than 2 mm.
4. Another important criterion in selecting media size is the gap size between stirring arms and mill walls. Media size should be significantly smaller than the gap size to prevent jamming.
Product Packaging: 25kg per drum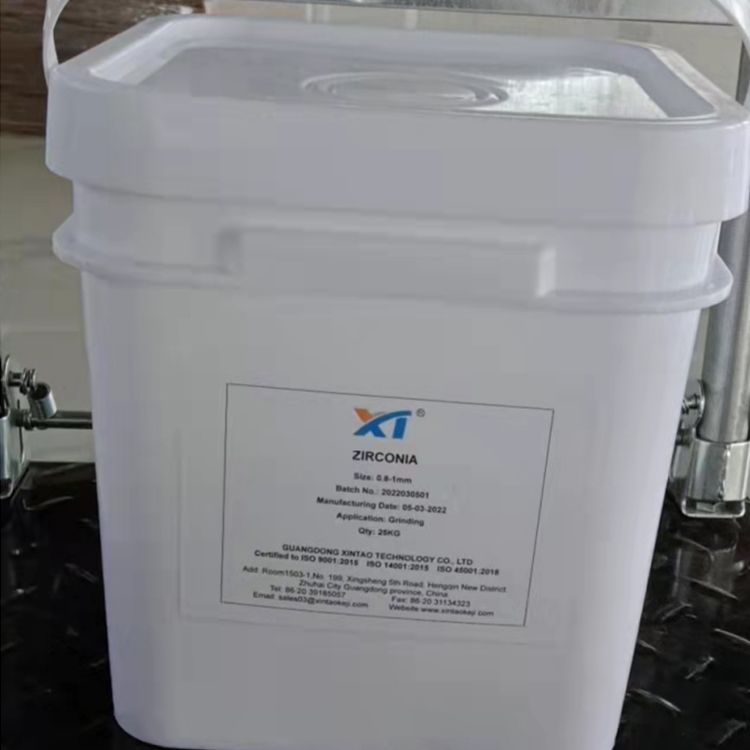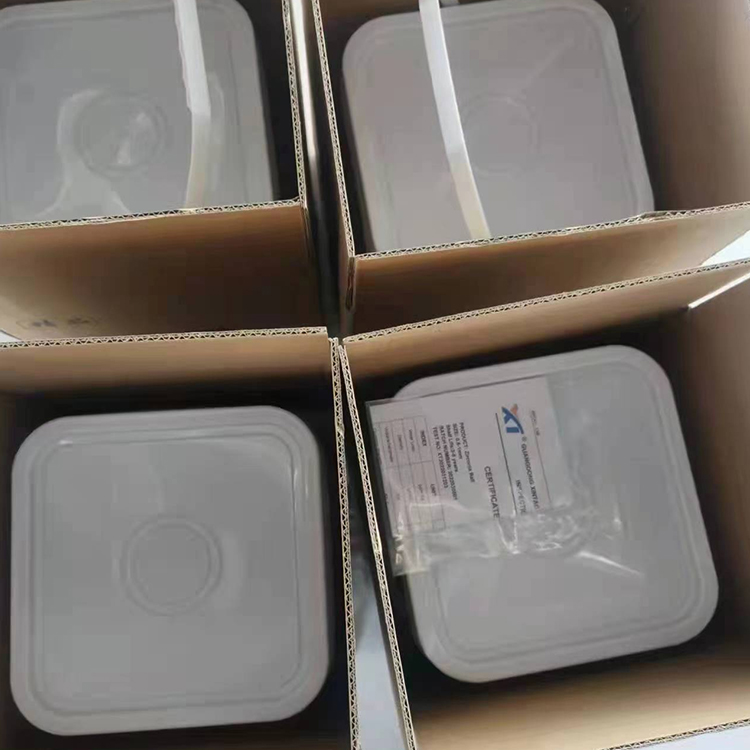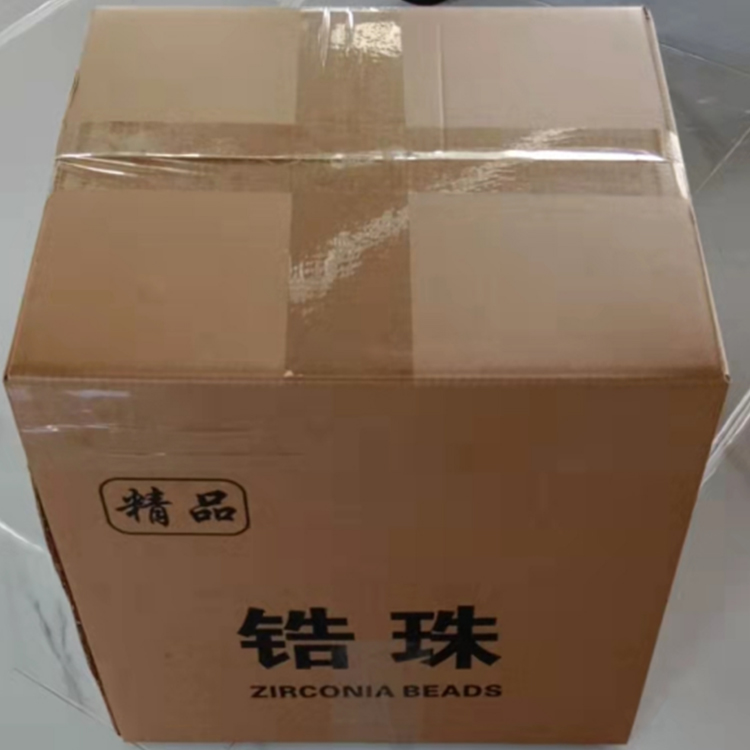 More details, please contact us:
E: info@xintaokeji.com
www.xintaokeji.com