Metal Pall Rings
Metal Pall Rings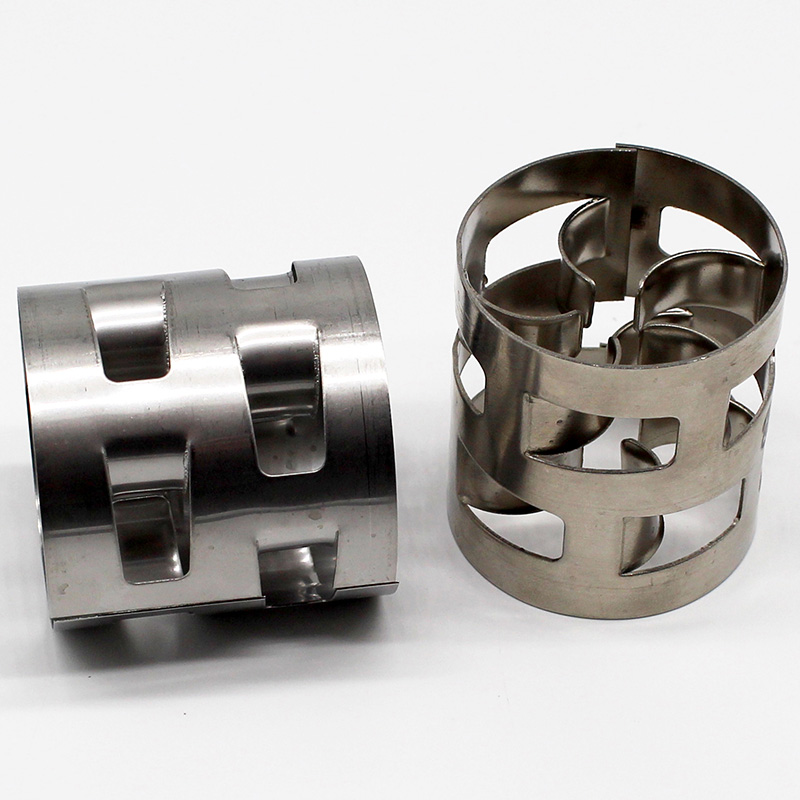 The Pall Ring is punched from metal sheet and one of the most basic and widely used types of tower packing. There are two row of inward tabs that facilitate improved flow of air and liquid. Normally the area of tabs will be about 35% of ring wall. It's affordable options for distillation, absorption and stripping operations - including high volume and high-temperature process.
Xintao Group manufactures metal pall rings from 304, 316, 410, 304L and 316L stainless steel, as well as carbon steel and aluminum. Carbon steel is cost-effective and durable, but not suitable for use in corrosive environment. Stainless steel and aluminum offer better corrosion resistance- in particular, the 316 and low-carbon 316L varieties - but it is more expensive.
Product Feature:
l Palling Ring packing has the characteristics of low pressure drop, large capacity and high efficiency. Compared with same size Pall Ring, the metal material one will be with lower pressure drop and higher efficiency. Besides, the liquid distribution will be better in the packing layer.
l Applied for various of separation, absorption and desorption devices, atmospheric and vacuum devices, synthetic ammonia decarbonization and desulfuirzation systems, ethylbenzene separation, isooctane/methane separation, etc.
l With characteristics of less resistance, large capacity, flexible operation and high separating efficiency.
l Pall ring's processing capacity is much larger than that of the Raschig ring. Under the same processing conditions, its pressure can be reduced to less than half, and at the same time its mass transfer efficiency can be increased by about 20%.
l It's with large capacity. Normally, using Pall Ring saves about 35% of the packing volume than using Rasching rings.