How to Deal with Odor from Paint Spraying?
With the rapid development of the paint spraying industry generated by the increasingly serious problem of exhaust gas pollution. Paint spraying exhaust gas mainly contains organic volatile organic compounds (VOCs), particulate matter and odor and other pollutants. How to solve this issue?
Xintao 13X Zeolite Molecular Sieve can help you solve the issue of odor. Why?
Zeolite Molecular Sieve is a kind of high efficient adsorption material with excellent adsorption performance, which can adsorb the organic volatiles in the paint spraying exhaust gas and effectively reduce the organic volatiles, particles and odor pollutants in the paint spraying exhaust gas.
Through the application of Zeolite Molecular Sieve technology, harmful substances can be effectively removed to reduce environmental pollution and protect the ecological environment. Using molecular sieve adsorption treatment has the following advantages:
High treatment effect: Zeolite Molecular Sieve catalytic combustion method can effectively remove organic volatiles, particles and odors in the spraying waste gas and meet the national emission standards.
Low energy consumption: waste heat recovery system is adopted to reduce energy consumption and save cost.
Stable operation: the equipment runs stably, simple operation and easy maintenance.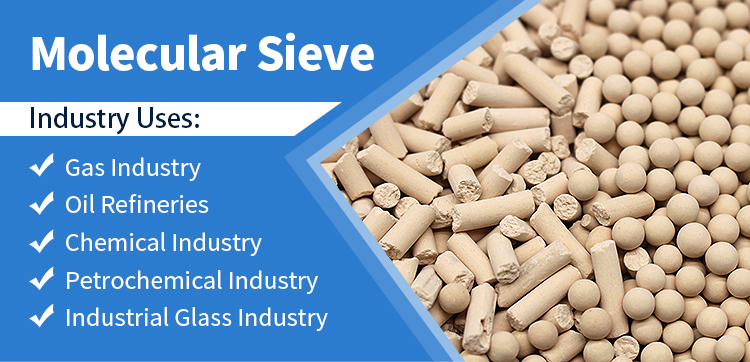 Why choose Xintao's Zeolite Molecular Sieve?
Established in Feb 7, 2002, XINTAO is one of the leading manufacturers and exporters in China that specializing in researching, developing and manufacturing Zeolite Molecular Sieve, Activated Molecular Sieve Powder, Carbon Molecular Sieve, Activated Alumina, Alumina Ceramic Ball and Tower Packings.
Our factory and headquarters is located in Pingxiang city,Jiangxi province,China with convenient transportation access to Shanghai port, China. Covering an area of 42407.8㎡, we now have over 128 employees and hire a professional R&D team. Our annual production capacity reaches 50000 tons. Our automatic production lines and intelligent warehouse as well as excellent quality control system throughout all stages of production enables us to guarantee the product quality and customer satisfaction.
For more information, please do not hesitate to contact us via email info@xintaokeji.com