SS304 SS316L Material M452Y Structure Packing for Distillation Tower
XINTAO M452Y structured packing, also call 450Y PULS, the feature is as below:
(1)Compared with ordinary packing, M452Y packing is provided with a section of straight-edge corrugated packing at the top and bottom, which makes the vapor-liquid flow channel between two adjacent packing layers more dredged and reduces the flow resistance of vapor-liquid two-phase. Therefore, it has the advantages of high flux and low pressure drop;
(2)The porosity is increased appropriately with straight edge, which both side area is more easy to wet and vapor-liquid contact exchange is more sufficient, which effectively improves the utilization rate of surface area and has a higher mass transfer efficiency;
(3) The combined structure of straight edge and corrugations maximizes the disturbance of the vapor-liquid two-phase, improves the mass transfer driving force, reduces the mass transfer resistance, and further improves the processing capacity.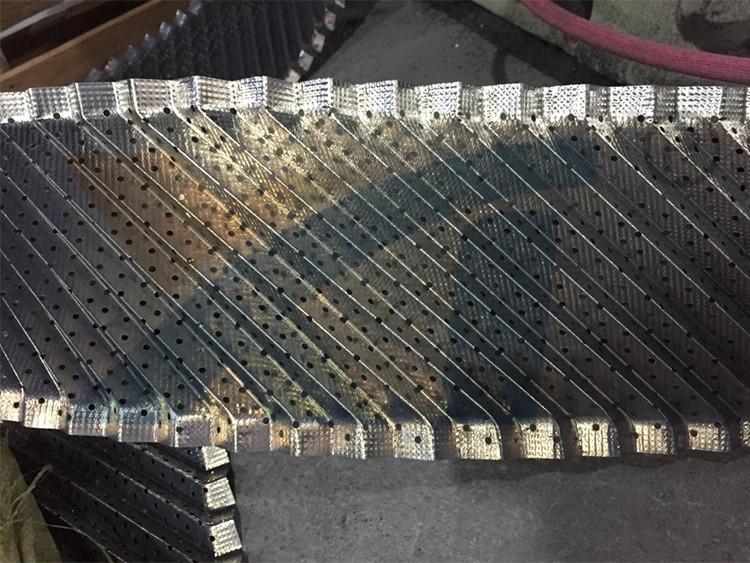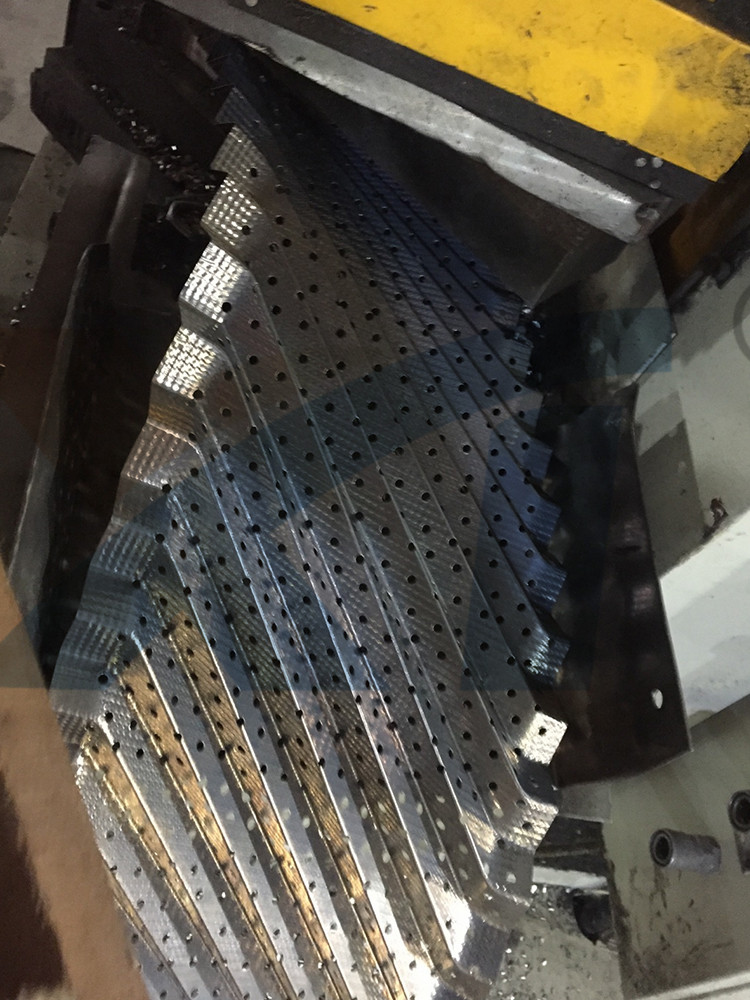 Cases
In November, 2021. An engineer solution company in Iran purchased 31set of internal items and packings. SS316L material M452Y is one of it. It's mainly used for Sulfide distillation column, Sulfoxide finished tower, Wasted water rectification tower. The diameter of structure packing is DN1000mm.DN800mm,DN1200mm. Totally 102CBM.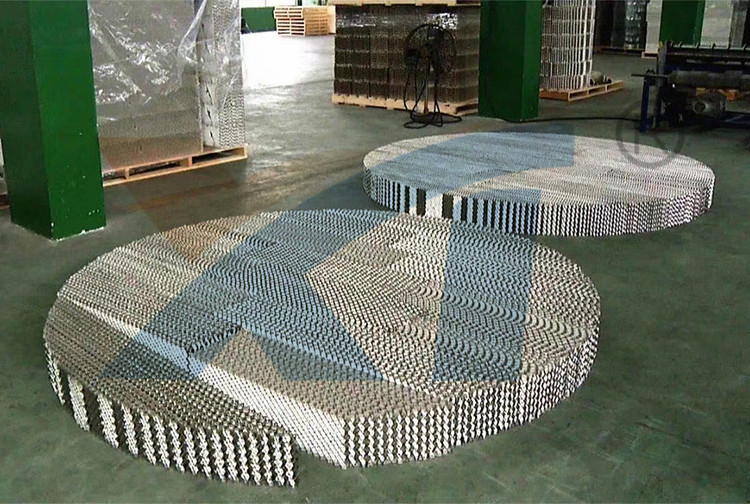 Free to contact us if any in demand, we will try to support.
E: info@xintaokeji.com
www.xintaokeji.com