Brief introduction of metal super rasching ring
The design of Rasching Super-Ring was published in 1998 and had set a new standard in the performance of random packings. Nowadays it is called the first fourth generation random packing compered to earlier designs like Rasching-Rings, Pall-Rings and IMTP packings. Soon after the Rasching Super-Ring was available to the industry, it was a new reference line for packing comparisons in terms of pressure drop, capacity and efficiency.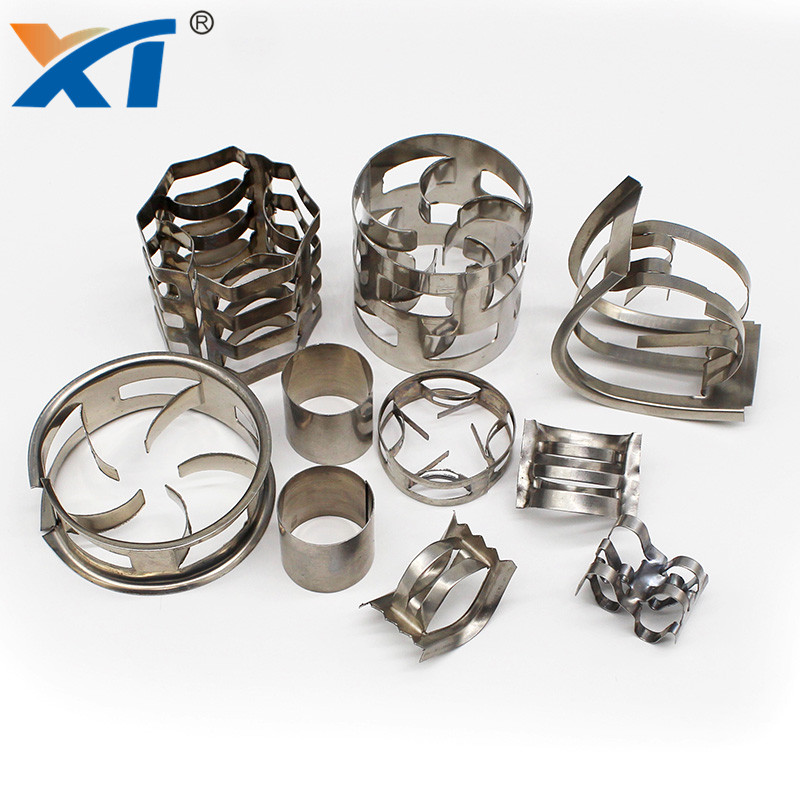 The Super Rasching Ring has a more than 30% greater load capacity, an almost 70% lower pressure drop and a mass transfer efficiency exceeding that of conventional metal packing by over 10%.It has better loading capacity than the metal rasching ring. Due to its unique streamlined design, it performs well in avoiding droplet formation. The unique corrugated structural design greatly improves metal super rasching ring's gas-liquid distribution effect.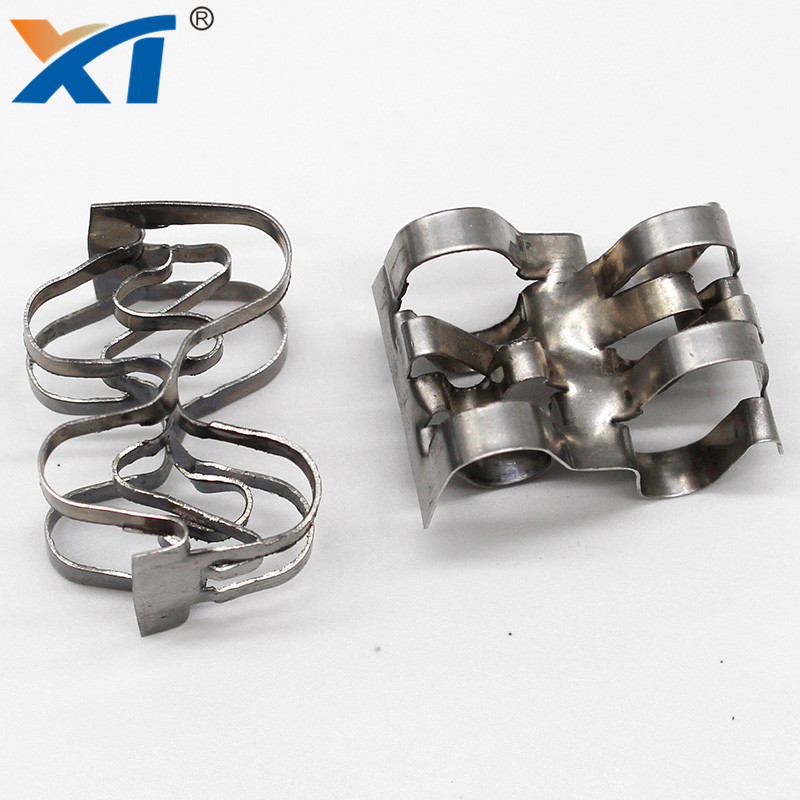 Material:
Metal super raschig ring is a kind of superior metal random packing. It can be made from carbon steel or stainless steel. The stainless steel material is available in many types, such as SS304, SS304L, SS410 , SS316,316L, etc.
Features:
Metal super raschig ring is characterized by high mechanical strength, good loading capacity and uniform gas-liquid distribution.
It has features such as thin wall, heat resistant, high free volume, high capacity, low resistance, high separation efficiency and so on.
This type random packing has excellent mass transfer efficiency and low operating costs.It is a substantially lower pressure drop than other high-performance packing.
Energy saving.
Application:
Metal Super Rasching Ring, offers an optimal solution to industry's demands for a modern heavy-duty packing.
Used in gas processing and heat transfer applications.
Suitable for various absorption, desorption, extraction application,thermal separation processes, liquids contaminated with solids
Applied in the petrochemical industry, metallurgical industries, chlor-alkali industries and chemical industries and environmental protection, etc.
Rasching Super-Ring Plus
A new Random Packing offers new advantages in performance
Rasching Super-Ring Plus is the result of a consequent design development based on many years of research. The target was to stay with all advantages of Rasching Super-Ring but improve capacity and reduce pressure drop.
More details, please contact us:
E: info@xintaokeji.com