Brief Introduction of Metal Pall Ring
Metal pall ring, a mechanically robust packing media, is ideal for various separation and absorption applications at atmospheric pressure and under vacuum, where a low pressure drop is critical.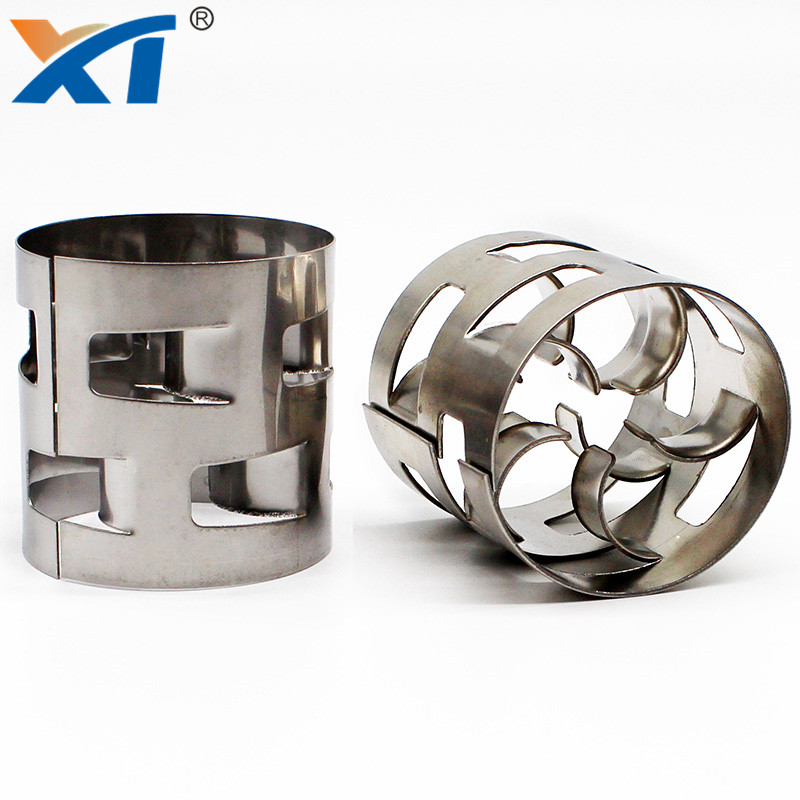 SPECIFICATIONS
Material: carbon steel, 304, 316, 304L and 316L stainless steel , Monel, Titanium, aluminum and many other high alloy and duplex specialty metal.
Diameter: 16 mm, 25 mm, 38 mm, 50 mm, 76 mm and 90 mm.
Thickness: 0.3 mm, 0.4 mm, 0.5 mm, 0.6 mm, 0.7 mm, 0.8 mm,0.9 mm and 1.0 mm.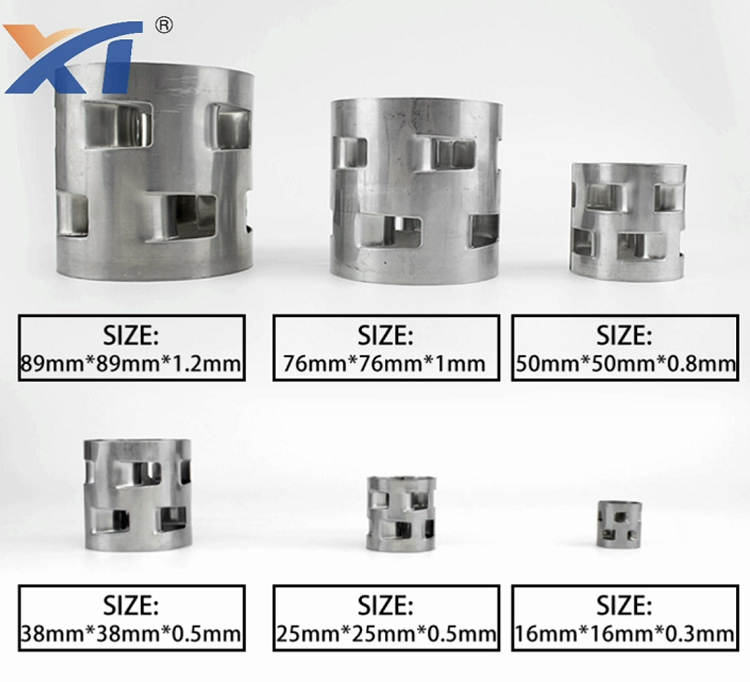 KEY BENEFITS
Higher loading capacity and throughput with minimal pressure drop
Higher mass transfer efficiency and better liquid/gas distribution
Excellent mechanical strength, for longer life and improved reliability
Corrosion and rust resistance.
Acid, alkali, salty, and other chemical resistance.
Various sizes and special sizes can be customized.
Large range of different grades of steel available
Available in copper and other special alloys also
VERSATILITY
Easily wettable
High resistance to fouling
High Temperature
MECHANICAL STRENGTH
High temperature applications
Mechanically robust, lesser probability of breakage, suitable for deeper beds
TYPICAL APPLICATIONS
Steam Stripping
Quench towers
Direct contact cooling
Reaction towers
Distillation columns
Suitable for high temperature applications
H2S, NH3 & SO2 Absorption & Stripping
Separation and absorption applications at atmospheric pressure
Places where the low pressure drop is critical under vacuum
THE PALL RING HAS SIMILAR CYLINDRICAL DIMENSIONS TO THE RASCHIG RING.
It has two rows of punched out holes with fingers or webs turned into the centre of the cylinder, which significantly increases the performance of the packing.
https://youtube.com/shorts/cj5EA4KR62o?feature=share
XINTAO has been established for more than 20 years, we have been focusing on building an one-stop chemical packing E-commerce platform, aiming at satisfying customers comprehensive chemical packing demand and providing fast full service. XINTAO provides all kinds of chemical packings, such as metal ceramic plastic random packing, structured packing, ceramic ball support media, etc.

Welcome the inquiry to get more details.
E: info@xintaokeji.com