Carbon Molecular Sieve Installation Site and It's Description and Application
Our technical team was invited to our clients PSA Nitrogen Generator project site to guide the Carbon Molecular Sieve installation on 14th,Jan 2022.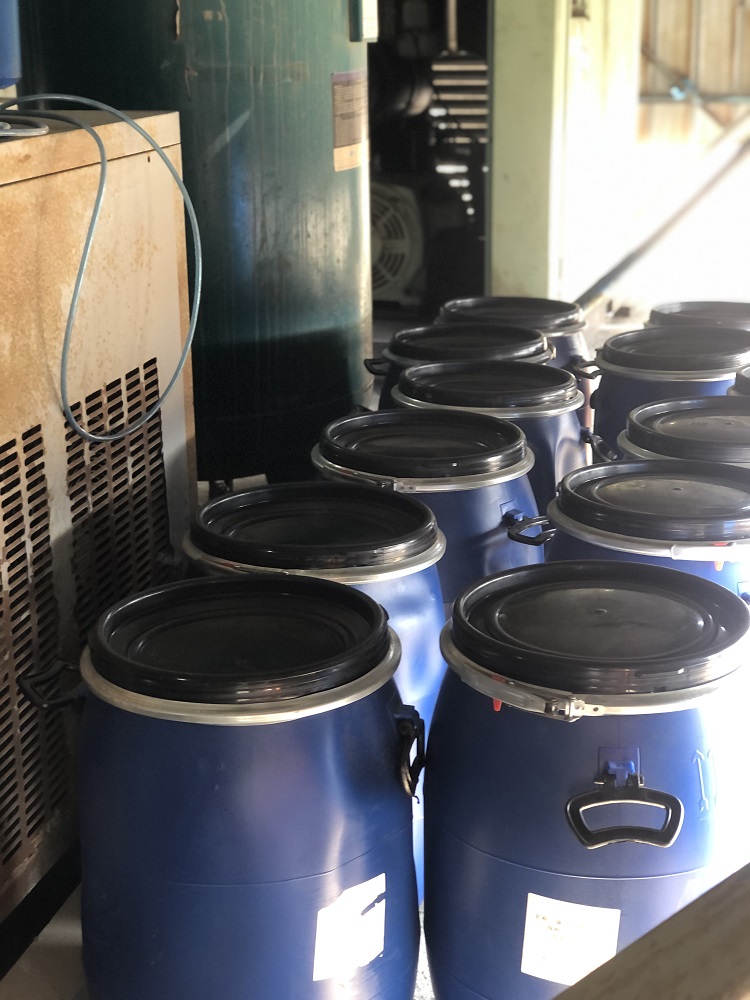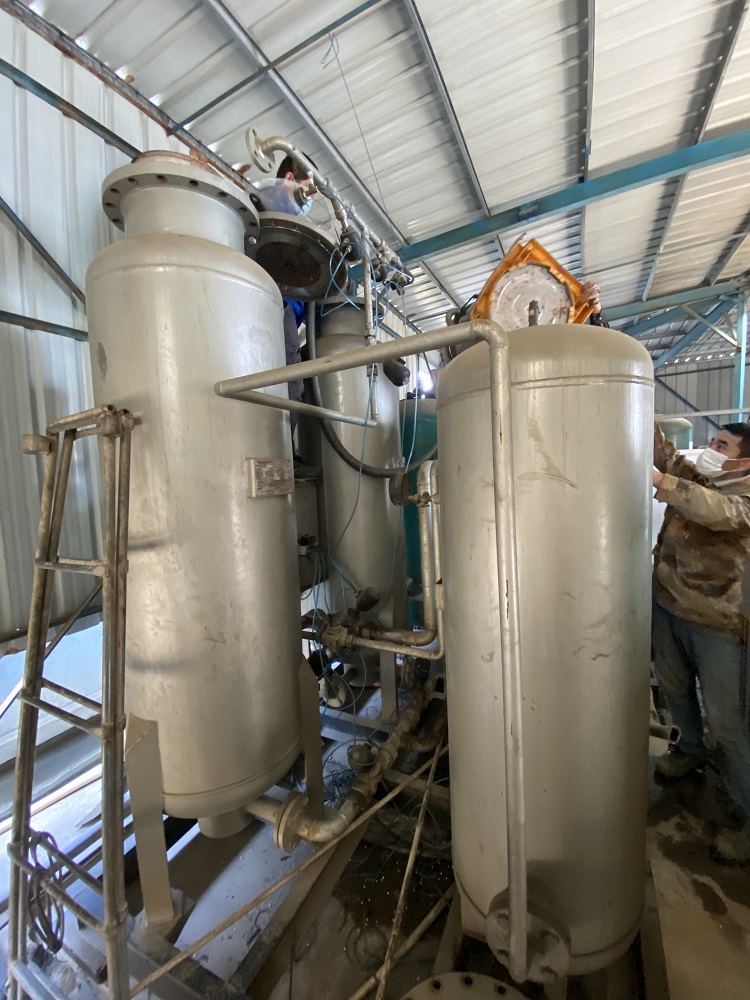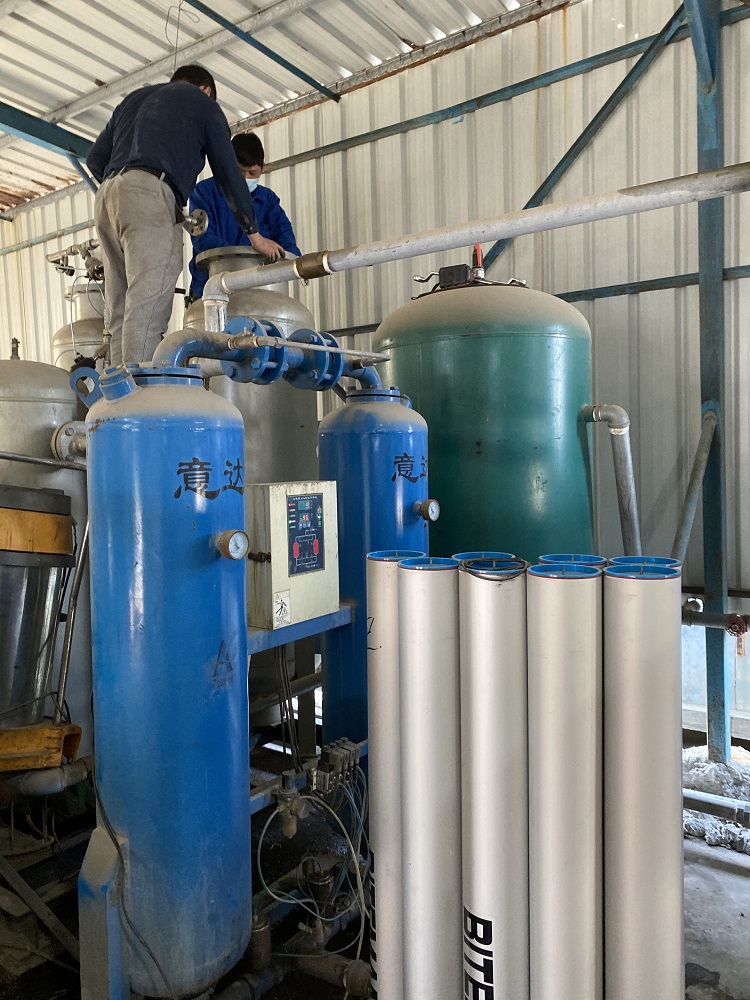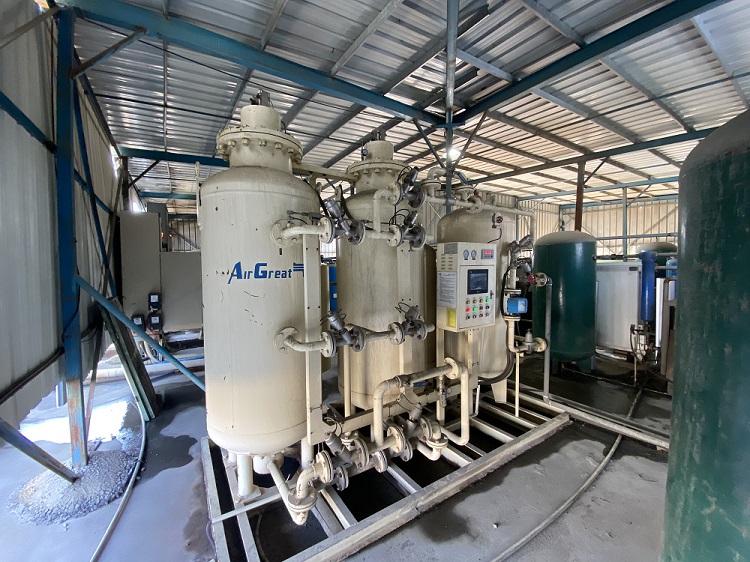 Filling the new carbon molecular sieve to the columns:
You might want to know more details about what carbon molecular sieve is and what industry it is widely used? Let's get this straight now!
Description of Carbon Molecular Sieve:
Atmospheric air contains 78 % of nitrogen & 21% of oxygen. Nitrogen in PSA (Pressure Swing Adsorption) method is generated by physical separation of oxygen from atmospheric air and outlet the Nitrogen, using XINTAO adsorbent Carbon Molecular Sieve which which preferentially adsorb oxygen molecules, CO and CO2 whereas nitrogen molecules is not adsorbed by CMS due to its larger molecular size.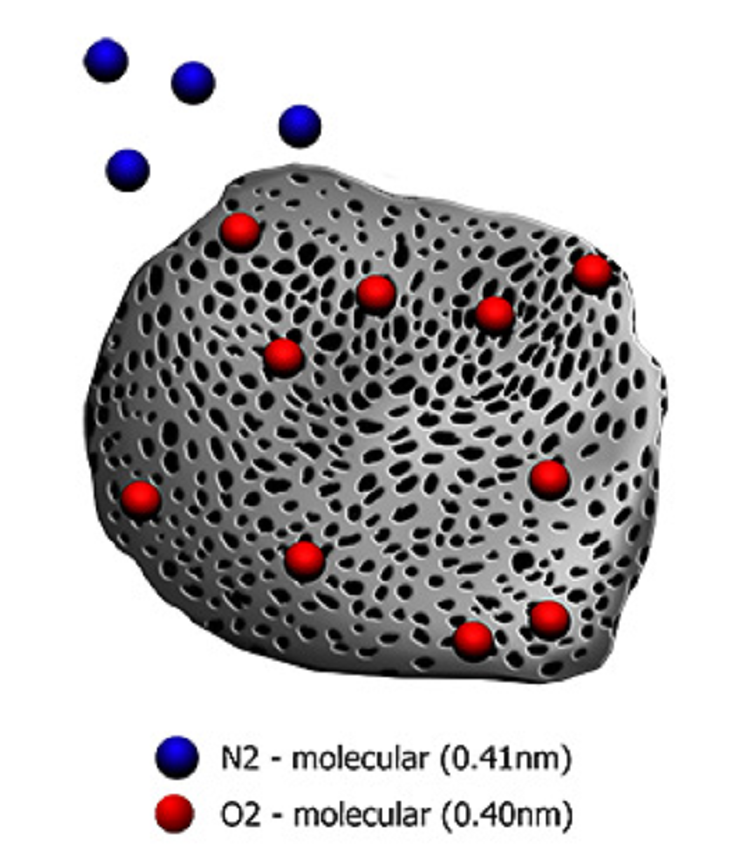 The compressed air is passed through PSA Tower which is interconnected with automatic changeover valves. In this Process, We can provide separate /Desiccant air Dryer. This has tendency of adsorbing moisture from compressed air. After that dried compressed air will now come in contact with bed of carbon molecular sieves (CMS).
At a time one tower remains under nitrogen production cycle, whereas the other tower undergoes regeneration which is achieved through depressurization of the tower to atmospheric pressure. The two towers of PSA modules are inter-connected with automatic changeover valves through pneumatic signal given by solenoid valve which in turn get the electrical signal from the timer provided in the control panel. The changeover time cycle will be 1 + 1 minute. The outgoing nitrogen gas is sent to a surge vessel where the minimum nitrogen pressure will be maintained with the help of Back pressure Regulator. The product nitrogen will now be sent to the consumer point through a pressure reducing valves at required pressure.
How a PSA Nitrogen Generator System Works: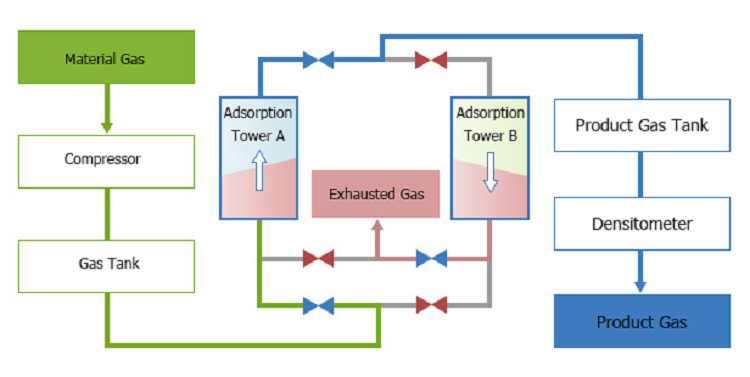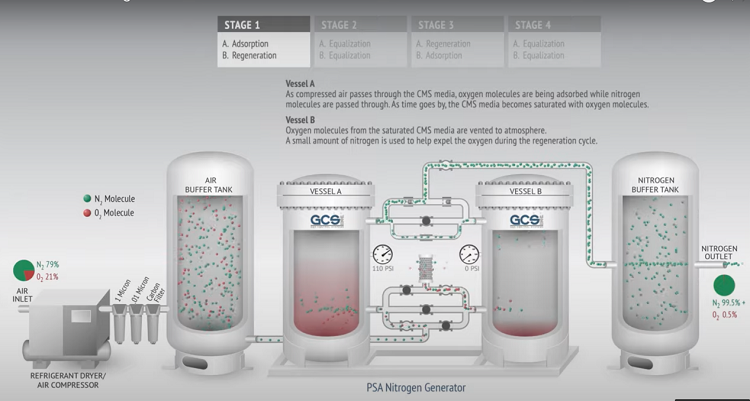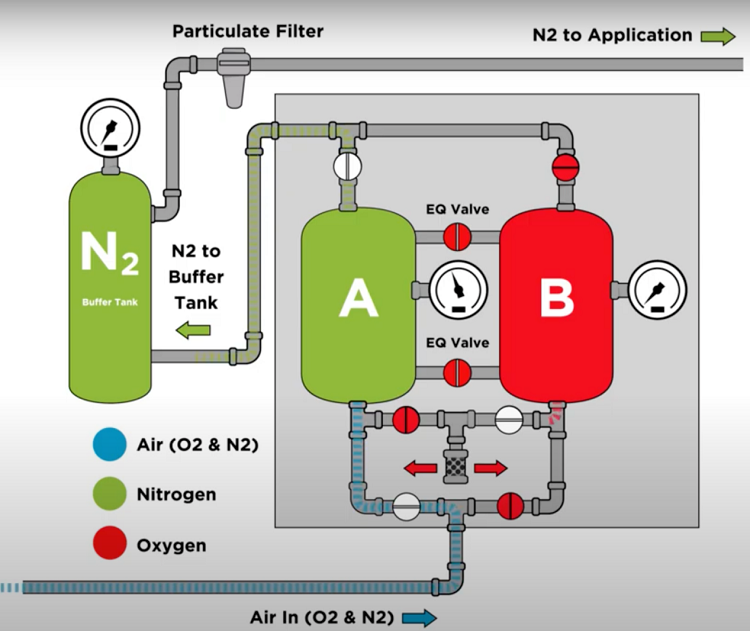 For more details and the latest quotation, please don't hesitate to send your inquiry to the following email address, thank you for your time.
Tips: Nitrogen Gas Application:
Food industry
Nitrogen gas is also used to provide an unreactive atmosphere. It is used in this way to preserve foods. As a modified atmosphere, pure or mixed with carbon dioxide, to nitrogenate and preserve the freshness of packaged or bulk foods (by delaying rancidity and other forms of oxidative damage like changing colours). Pure nitrogen as food additive is labelled in the European Union with the E number E941.
Light bulbs industry
Bulbs should not be filled with air since hot tungsten wire will combust in presence of oxygen. You can't maintain vacuum either or external atmospheric pressure will break the glass. So, they must be filled with non-reactive gas like nitrogen. We can use inert gases like argon or helium instead of Nitrogen, but they are more expensive & rarer than nitrogen.
Fire suppression systems
Fire suppression is achieved by reducing the oxygen concentration where the fire will extinguish, while remaining at a level acceptable for human exposure for a short period of time.
Stainless steel manufacturing
There are various instances when nitrogen can be added to steel during steelmaking such as melting, the ladle processing and the casting operations. Nitrogen effect on hardness, formability, strain ageing and impact properties.
Tire filling systems
Nitrogen is used to inflate race car and aircraft tires, reducing the problems caused by moisture and oxygen in natural air. Nitrogen is less likely to migrate through tire rubber than oxygen, which means that your tire pressures will remain more stable over the long term. That means more consistent inflation pressures during a use as the tires heat up.
Aircraft fuel systems
In some aircraft fuel systems nitrogen is used to reduce fire hazard.
Chemical analysis and chemical industry
Nitrogen is commonly used during sample preparation in chemical analysis. It is used to concentrate and reduce the volume of liquid samples. Nitrogen is also important to the chemical industry. It is used in production of fertilisers, nitric acid, nylon, dyes and explosives.
Pressurised beer kegs
Nitrogen can be used as a replacement, or in combination with, carbon dioxide to pressurise kegs of some beers, particularly stouts and British ales, due to the smaller bubbles it produces, which makes the dispensed beer smoother and headier. Nitrogen-charged beers can be packaged in cans and bottles.