Xintao Plastic Random Packing
Xintao Plastic Random Packing
Product Description:
1) Material: PE, PP, PVC, PVDF, CPVC...etc
2) Advantages: High void ratio, low pressure drop, low mass-transfer unit height, high flooding point, uniform gas-liquid contact, small specific gravity, high efficiency of mass transfer
3) Application: Widely used in petroleum and chemical industries,
alkali chloride industries, gas industries and environmental protection industries
with max. Temperature of 150 degree centigrate.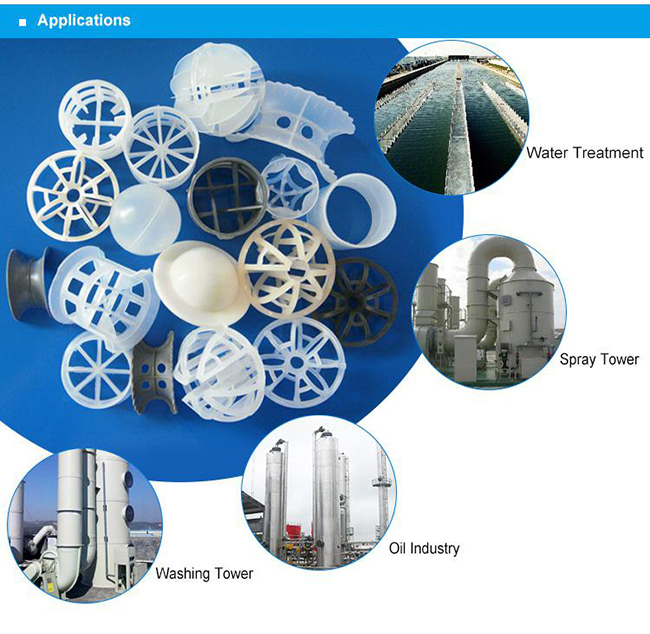 4) Type: Pall ring, raschig ring,cascade mini ring,heilex ring,intalox saddles....