500KG 0.4-0.8mm 13X-HP Molecular Sieve Order
On January 25th 2023, a European customer sent us inquiry for 0.4-0.8mm 13X-HP molecular sieve for their 10L beOxy brand oxygen generators. This customer was founded in December 2010 and dedicated to the cosmetics industry.
Customer requested for 10kg samples to test first, we found the most economical International Express to deliver samples to customer.
On February 20th 2023, customer tested samples and informed us that the first test had been perfect, they were very excited about the results. Attached customer feedback below.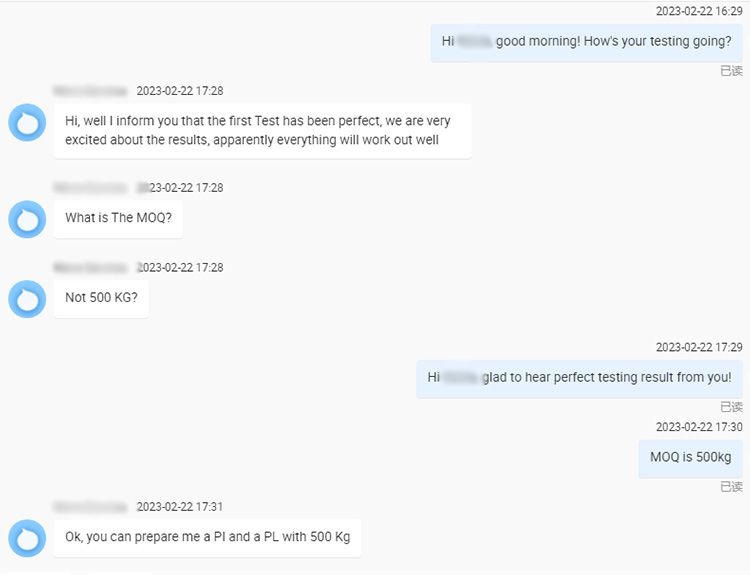 On March 6th 2023, customer confirmed order for 500kg 0.4-0.8mm 13X-HP molecular sieve and paid on the same day. As customer was very patient when waiting for samples, we promised to give customer 5kg as gift when they repeat bulk order. As promised, we sent to customer 505kg 0.4-0.8mm 13X-HP molecular sieve.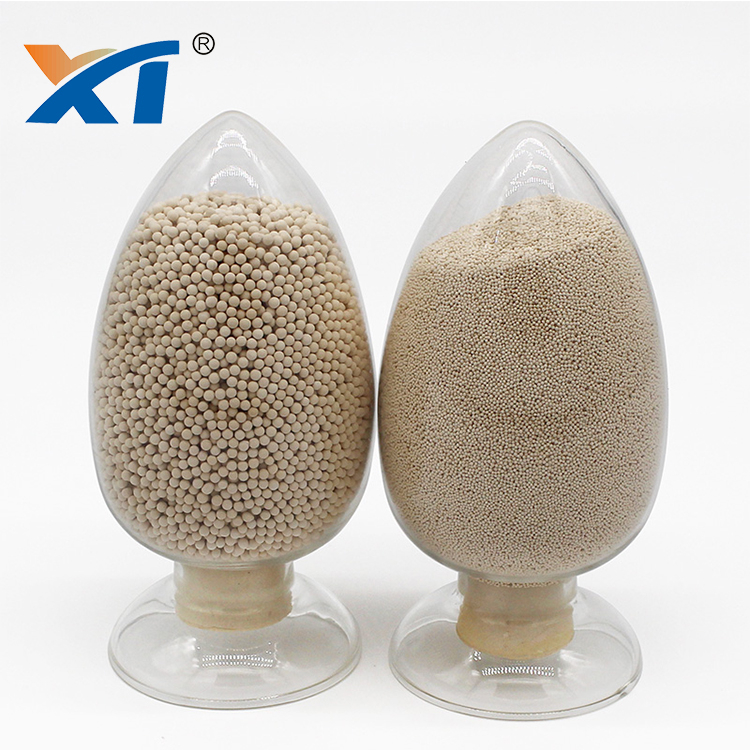 XINTAO oxygen enrichment molecular sieve series are specially used in PSA/VPSA oxygen concentration system. They have excellent N2/O2 selectivity, good crush strength and low loss on attrition, which is cost-effective for concentrating oxygen from air.
They are widely used in industrial/Medical oxygen concentrator in ozone production filed, Aquaculture field for fish farming,Waste water treatment field, medical oxygen market. etc. Their concentating purity up to 93%+-3%, having good reputation in market.
XINTAO Oxygen Molecular Sieve is widely used in
Industrial oxygen generating systems
Scuba oxygen tanks and bottles
Home oxygen generator equipment
Hospital oxygen supply systems
Aquaculture oxygen systems
Portable oxygen generators
Emergency oxygen systems
Ozone generators
PSA (pressure swing adsorption) oxygen generators
If any interest or demand, please free to contact us. More information will sent on request.
E: info@xintaokeji.com